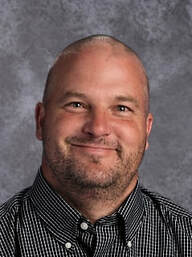 School Counselor is Ben Wiley
Welcome!
counselors can provide you with a variety of services like:
· Academic advisement, post high school planning and career
information
· Healthy life skills, healthy relationships and coping skills
· Responsive services including crisis response, mental and emotional
wellness skills, group and individual counseling.
I am available by appointment. I encourage parents or guardians to call for an appointment to avoid waiting. To reach the counseling office, call (435)257-2500 Monday through Friday, 7:30 a.m. to 3:00 p.m. I encourage students to sign up to see a counselor.
I will be in Park Valley on these dates:


Disclosure Notice:
I make every effort to follow the counseling guidelines contained in the American School Counselor Association Code of Ethics. This means we will keep the information you share with me is confidential—unless you give me permission to share it, or unless I am required by law or school policy to share it.

Examples of when I must share a students information:
When I must consult with other professionals to better help you. When I am required to release information by a school policy, state law, and/or the code of ethics for professional counselors.
Examples:
If I believe you are at risk of harming yourself or others.

If I believe someone is trying to hurt you.

If a judge orders me to provide information in court.

If a law is broken.
If you have any questions about these privacy rules, please tell me! Your safety and welfare are my highest priorities.
Ben Will be out on the following dates:
October 27
November 17
January 26
February 23
March 30
April 14 for 10th grade scheduling
April 27
May 5
May 25